This store requires javascript to be enabled for some features to work correctly.
Yogurt Soju originated in Korea and has since become a legendary drink amongst the KBBQ joints and karaoke halls of American K-towns. Made with soju, drinkable yogurt, and real fruit. It's creamy, yet light. Sweet, yet refreshing. You'll get it the moment you try it.
Our Story
We've been making yogurt soju for our friends for 10 years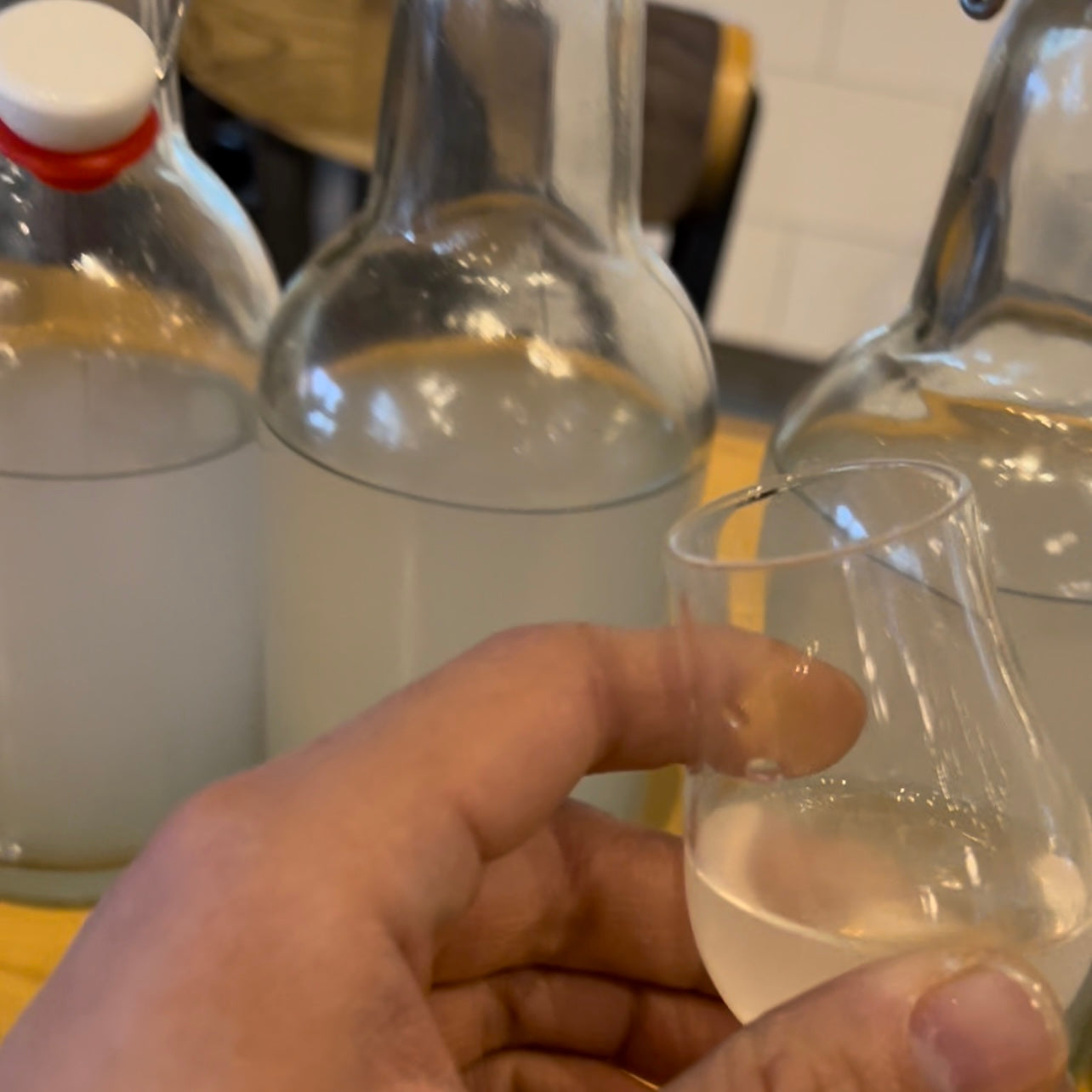 So we tested, and tested...
...and we made it so everyone could enjoy it.
Frequently asked questions
Which states do you ship to?

We ship to 33 states in the United States: AZ, CA, DC, KY, MD, NE, NH, OR, PA, WA, NV, ND, CO, CT, DE, FL, GA, ID, IL, IN, KS, LA, MO, NC, NJ, NM, NY, OH, RI, SC, TN, TX, WI

Enter your zip code on the product page to check whether we ship to you!
When will I get my order?

Expected delivery times are as follows:

- CA: 1-2 business days
- DC: 1-2 business days

- CT: 1-2 business days
- Northeast: 2-4 business days
- Midwest: 3-5 business days
- Southeast: 4-7 business days
- West: 6-9 business days
How do I get support for my order?

Please email orders@drinkyoju.com with your order number and question
Does YOJU contain dairy?

Yes, Yoju is made real cultured milk. The amount of dairy is small enough that most dairy-sensitive people should not experience any discomfort from drinking Yoju
Is it gluten free?

Yes, Yoju is gluten free!
Is it thick?

No, it has the consistency of a seltzer. Asian yogurt drinks are more like milk and not at all like greek yogurt.
What are the ingredients in YOJU?

We use only real, premium ingredients. Yoju contains soju, cultured milk, fruit puree, and cane sugar.
How much alcohol is in it?

7% ABV in a 12oz can. The equivalent of 1.5-2 standard drinks, or half a bottle of soju.